PMO Support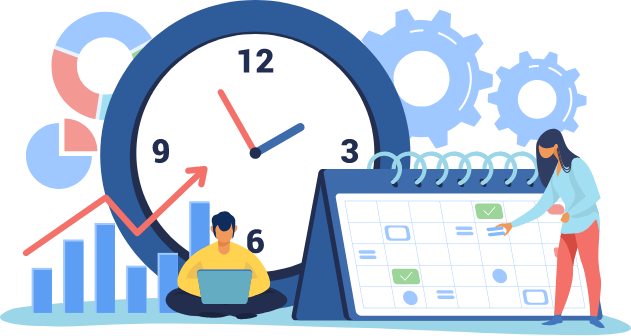 A Project Management Office (PMO) is a distinct area having a high-quality system that enables in carrying on project management within the organization. If built perfectly, PMO can aid in the overall project performance as its services are countless as well as provide a basis to outshine the market by offering significant benefits to the business.
Many clients face critical challenges initially when they start a PMO. Some of those issues are as follows:
The information-carrying centers within the organization might put a restriction on the development of the projects.
No strategy or processes on how to initiate a project.
Failure of knowing several investment benefits and its services.
Minimum or no authentic measures to check if the project is adding value to the business or not.
No information regarding investment or de-investment in the project, which may be because of improper information design or lack of using its services that fail to help in decision-making processes.
Even if clients do have a PMO set up in their organization, there are chances that the PMO is not working properly or doesn't know the pathway to make use of the services to take the business to the higher levels, leading to failure of recognizing it as a beneficial business asset. The following points might give you a clue that your PMO is not having the right Return On Investment (ROI):
Startle by any sudden problem in the projects.
The organization is not practicing project management the way it should be.
The PMO might not design in a way that new coming project managers and leaders get full training.
PMO Processes
Setting a PMO within the organization is not as easy as you suspect. Many clients find different challenges on how to improve the function of a PMO with smooth running by looking into its services. While others can take it as a quick task just like any other work. But if you look into the depth of it, you will find that it requires critical thinking even when it comes to choosing a manager for running a PMO.
So, PMO can drive your organization towards success or failure depending upon its structure, roles, and responsibilities. The following four keywords pretty sum up the PMO.
Design
Build
Implement
Post-implementation
As it is said earlier that decision making and critical thinking play a crucial role in setting up a PMO that guarantees that the business is progressing on the right path. Ensuring proper PMO processes will benefit in the same way. The following points are designed to know the PMO processes:
Availability of resources and skills for different projects.
A process that overcomes any mistakes and risk that may arises.
Manage changes.
Criteria for the budget.
A documented report for PMO.
Prioritizing the project after approval.
The need for proper flow of work.
The smooth closing procedure of projects.
PMO Innovation
It is now believed that PMO is an excellent innovation for your organization. Everyone wants their projects to be innovated, for that, you may have many projects that need resources to achieve milestones under the prescribed financial setup of the organization. By adding PMO to the organization, you will see hundreds of gaps being met to create a revolutionary change as PMO's main work is to meet the loose ends by checking resources, scheduling the time, and maintaining the cost.
PMO Tools
Even with the number of services PMO offers, without proper tools, you wouldn't be able to gain benefits from those services. The PMO tools are an effective way to organize your work and manage different projects. The PMO tools explicitly signify different PMO software that can be used online or via purchasing. The following are the prominent features of PMO tools:
Planning or scheduling
Alliance
Documentation
Valuation