WHO WE ARE
itTrident – Customer focused, Value conscious and Quality driven - is a growing software development services company in the digital transformation space. We are an ISO 9001:27001 Certified Software Services Company. We enable organizations to unlock their potential by providing consulting services to identify areas of IT automation, end-to-end IT application development, implementation and support. ItTrident was founded on the principle of being different, like a contrarian, in the crowded space of software services. Specifically, itTrident offers full stack development, mobile application development, and DevOps, QA in airlines, banking, travel, and healthcare sectors. Our customers span across the globe.
DOMAIN EXPERTISE
itTrident has rich expertise in the domains of airline ticketing and billing, mutual funds, and healthcare. It has also done projects in insurance, media, and education areas. As a horizontal area which cuts across various vertical domains, itTrident has done many ecommerce related projects such as: teleconsultation with healthcare professionals via web during these COVID times, offering courses and other educational materials via the web and maintaining the student enrolment, their progress, grades and all else until graduation.
WHY CHOOSE US
itTrident is small enough to treat every customer like a prince, nimble enough to accommodate rapid changes, agile enough to follow agile development which is the order of the day. In the highly competitive environment and crowded space where many software companies offer very similar services, itTrident takes pride in saying that its repeat business is a significant contributor to the gross revenue. "Customer focused, Value conscious and Quality driven" is its Mantra.
Airline

Banking

Insurance

Mutual Fund

E-Commerce

CRM

Entertainment

Travel

I am very satisfied and happy to have found TridentSQA for software quality services. They are flexible, agile and can scale on demand. They understand our business needs and align well with our priorities and product release strategies. They pay extreme attention to critical details in all aspects of QA and compliance
Kannan Subbiah
Chief Technology Officer/Mutual fund Utilities

I am pleased to have the opportunity to work with Trident SQA for over 5 years. The team has played a crucial part in getting processes in place in order to build and develop strong QA teams. I am extremely pleased with their efforts and work on manual testing, automation, load testing, mobile, e-commerce and all aspects of the software life cycle.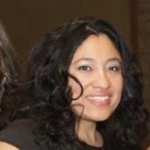 Nancy A. Ramos
Sr. Manager, IT QA / Allegiant Air

Thoughtful analytics, insights on software testing processes and the dynamics that you showed as a team helped us in getting our project done on time was completely outstanding. I have no reluctance in recommending Trident software services to anyone who is especially looking for QA testing requirement.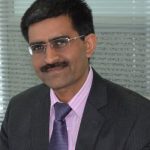 Praful Thummar
VP IT / Jazeera Airways

I am impressed with the workability,commitment and quality of the team that 'itTrident' has shown towards our assignments. Though, in different geographies the communication between the teams was exceptional. They helped us avoid any errors and delays and made the working experience memorable. If I had to do it all over again, I would select 'itTrident' as our outsourcing provider again.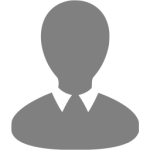 Tila
Co-Founder / Droit consulting services

We have worked with TridentSQA on a Load Testing Project and the experience was impressive. Their team was able to grasp our application quickly and performed swift turnarounds in the stipulated time. It's a nice company to be associated with.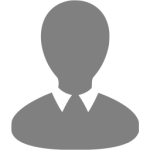 Karthick C
Busofttech

We chose itTrident after evaluating 3 vendors and simply none of them match the cost and quality they provide. Initially we all were skeptical in transition of moving to vendor based testing as they were multiple items were in the checklist in terms of quality, domain and training. But, itTrident seamless transition to our gears by ticking all the checks both helping us in overall momentum and velocity. Glad to be partnered with them.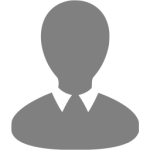 Madhan Ravendhar
Associate Director-QA, Tagit Pvt Ltd

We are happy with the quality of delivery from TridentSQA, on the testing capability. The efficiency of the resources in speed of delivery & quick knowledge transfer has been outstanding. We definitely see you as efficient for Digital test delivery requirements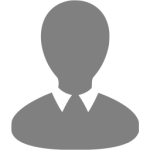 Digital Lead/Multinational Asset Management Company